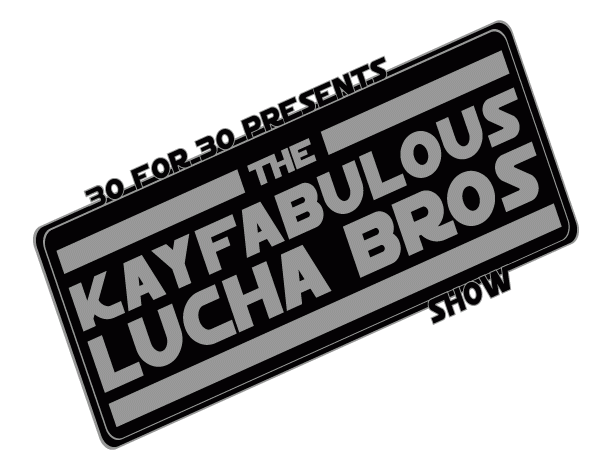 30 for 30 Presents the Kayfabulous Lucha Bros Wrestling Show as we review WWE Vengeance 2005! We will, as always, review all of the matches from this stacked lineup as well as fill you in with all of the behind the scenes dirt and stories behind the show. We give you the actual REASON as to WHY this show was so stacked and reminisce on the era, as well as mark out over Hunter not only putting his buddy Drax over three times in a row, but his obsession with looking like and acting like Harley Race. Plus, we talk mid level titles and their worth in different eras, we talk about Kurt Angle and Shawn Michaels and their issues and triumphs, we talk about Cena coming over from Raw and his rise, and MUCH MORE!
Download the show
here
OH! And if you wanna subscribe on Itunes – GO
HERE
! YIPPEEE! Give us a review!
Big D has left his mark on the internet entertainment world with his various podcasts and appearances, including the Superfriends Variety Show, the wacky video game podcast Pixels & Bits, the retro-wrestling review podcast The Kayfabulous Lucha Bros Show, and the self-help, relationship, and psychology-themed Superfriends vs. The World. In addition, he runs the Geekdom101.com Youtube.