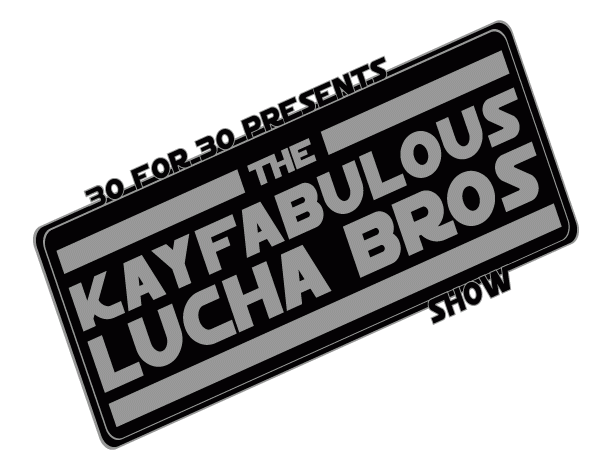 PART TWO of our look at Halloween Havoc is HERE as the best wrestling podcast on the planet – the LUCHA BROS! We talk about Arn Anderson's career ending neck injury and the angle that was shot here with Lex Luger and his wacky hair, how the NWO turned many people into tweeners, the greatness of LEE MARSHALL, Ray Traylor shows up, EL DIABLO and why he shakes so much PLUS a VERY uncomfortable moment with Kevin Sullivan and Woman that implies well… bad stuff…, Mongo hits Meng with a briefcase hard and Meng not budging, Colonel Parker insanity, a MINI REVIEW of 3 Ninjas: High Noon At Brokeback Mountain starring Jim Varney AND a very strange and somewhat disrespectful main event with a very strange promo featuring Roddy and Hogan that had… issues. DOWNLOAD IT NOW!
Download the show
here
SUBSCRIBE FOR FREE ON
ITUNES
!!
Big D has left his mark on the internet entertainment world with his various podcasts and appearances, including the Superfriends Variety Show, the wacky video game podcast Pixels & Bits, the retro-wrestling review podcast The Kayfabulous Lucha Bros Show, and the self-help, relationship, and psychology-themed Superfriends vs. The World. In addition, he runs the Geekdom101.com Youtube.