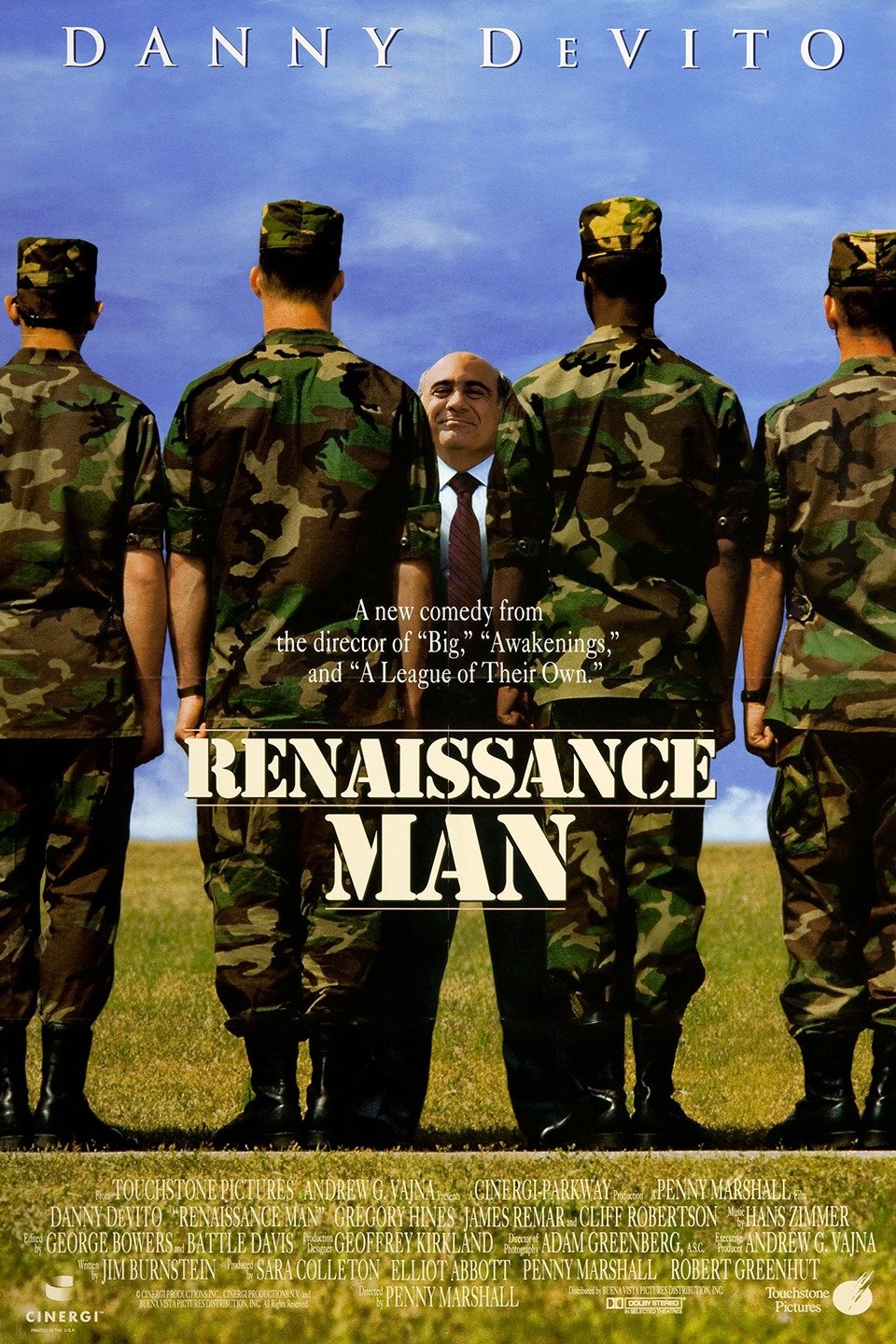 After getting canned from his advertising job, down-and-out divorcé Bill Rago (Danny DeVito) gets a gig teaching English at a nearby army base. There, he takes on a group of underachieving students from poor backgrounds who seem apathetic about their education. Bill becomes frustrated, but finally turns the class around when he begins discussing "Hamlet." However, Sgt. Cass (Gregory Hines), a hardened drill instructor, is skeptical of Bill's teaching methods.
Logan's Movie Reviews on Twitter: @logan_movies
LISTEN HERE
Logan From The Future is an immortal rapper who has come back to rescue the planet from the greed and venality of Mother Earth's rapists, using rap lyrical chants. He has consulted extensively with Native American tribes (in the past) and Extra Terrestrials (in the future) to assist him on his mission. Check out Logan and partner 1Silva go in depth about the great boxing fights of the past and future on Greatest Performances in Boxing Podcast, and Great Movies on Logan's Movie Reviews.
Latest posts by LoganFromTheFuture (see all)