And (for once) I tell the truth! Haha, after an awesome day with friends in NYC, I come before you all with my first of (hopefully) many movie reviews of December – and really, what better way to kick off the final month of 2010 than with a film that, along with Inception, should definitely be categorized among the BEST of the year? So sit back, relax, and check out my unabashed thoughts on David Fincher's The Social Network.





Basic Non-Spoiler Plot Summary: The story of Mark Zuckerberg (played by Jesse Eisenberg) and the founding of Facebook, as well as the lawsuits that came about from its founding.


The Pros: I can't go any further without talking about the acting, specifically Jesse Eisenberg. Now granted, I've never met Mark Zuckerberg (although I HAVE seen his interview on Oprah talking about what he thought of the film, which you could check out HERE – he starts talking about the film at about 2:45), so I could not say for certain whether Eisenberg was portraying the REAL Zuckerberg, but the Zuckerberg that he was channeling – a pompous, nerdy, aggressive, know-it-all genius – was done brilliantly, possibly the best performance of Eisenberg's career and a possible if not sure-fire Oscar contender.


Now, onto the film itself; obviously, it would be naïve of me (or of anyone, for that matter) to take everything seen here as 100% fact, especially considering that neither Zuckerberg nor anyone else involved in the events portrayed on-screen were consulted in the making of the film. The only thing used as a reference was Ben Mezrich's 2009 book "The Accidental Billionaires," which is essentially (when it comes down to it) an unauthorized biography. Having said that, looking at The Social Network as a film – and only a film – rather than a honest portrait of the events surrounding Facebook's founding, I really enjoyed it. The narrative structure was great, as each scene and event was set up perfectly, and – probably most importantly, the structure of the film allowed me to get sucked into the story very early – I actually gave a damn as to why Mark was doing what he was doing – whether feeling impressed at him for his geeky computer knowledge, angry at him for being an incredible douche, or feeling sorry for him at the end of the film, when he finally realizes how superficial he's made the term "friend."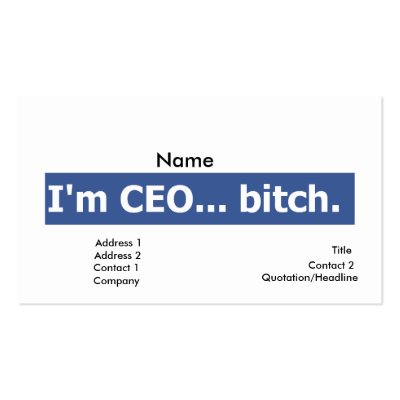 The Cons: Another one of the RARE cases where I have absolutely NO Cons for this film. NONE. I can't think of anything. Let's see…acting was great (even Justin Timberlake did well – how about that?)…story was great…running time was fine, and the film didn't drag either (at least not to me), as I was fully invested in its 2 hour running time, because the story and the characters made me care about what was happening. Nothing stupid happened (that I can remember) that took me out of the movie….plenty of hot chicks….that's it. The Social Network has seemingly passed every one of my criteria for rating films. But WAIT, the plot thickens…I'm only giving it 4.5 out of 5 stars – and I'm sure you all want to know WHY.


The answer is simple (yet complicated) – the film passed all but ONE of my criteria. It's actually a secret criteria, and yet it is possibly the first thing I look at when judging a film. Unlike with films like Toy Story 3, Inception or last year's Inglourious Basterds, I didn't walk out of the theater today thinking that The Social Network was one of the greatest things I'd ever seen. Yes, everything was there to make it the perfect movie – and yet, somehow, I wasn't blown away. In order to get the perfect 5-star rating from me, I had to know that I have seen something special or unique (or both) – and with Toy Story 3 and Inception being the only 2 films this year that I've given that rating to, you can see how I just don't give that shit away.


Conclusion: I don't think anyone (other than the people directly involved) will ever get the full story on the founding of Facebook, and it's just as well – sometimes, things are better when they're shrouded in mystery. But The Social Network gives us a good foundation to imagine what it was all like – and as wrong as 60% of the film may be on its facts, I'm sure Mark Zuckerberg could give two shits what anybody thinks or believes about him or of "the founding of Facebook" – if he really wanted to stop this film from getting released, he could've – trust me. But the film itself gives us just what it advertises – sex, money, genius, and betrayal. While it will be a definite player come Oscar season (as it should be), I thought this was JUST shy of greatness. I mean, don't get me wrong – it's an excellent movie, but that's all it is – an excellent movie and nothing more. Recommended for Adults and Teens.




Final Score: **** ½ (4.5/5)




And so, I have finally (after a good month I'd say) posted another movie review. As always, any questions, comments, or feedback in general, send them to sportsguy515@aol.com, or simply leave a comment in the comments section below.


Due to being in NYC for the whole day (and getting home literally 10 minutes before The Office was to start), I, unfortunately, will not have a 30 Rock Recap tonight. Which is just as well, since tonight's The Office was an hour-long episode. So, in an hour or so, expect to see my recap of that episode up on the site, and for you 30 Rock fans, I'll have the episode viewed and the recap posted by Friday-Saturday the latest.




Cinephile extraordinaire, a budding filmmaker, and host of Forced Perspective. A resident of NY/NJ, he spends most of his time looking for new movies to watch and learning the craft of filmmaking. You've probably also seen him hanging around Madison Square Garden and Yankee Stadium at some point. If you see him approach your movie theater, be sure to let him in – he's the guy in the Yankees cap!
Latest posts by SportsGuy515 (see all)