Tag Archives:
VIRGIL HILL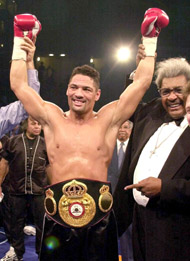 World Championship Boxing is back! And in this episode we discuss the three greatest performances of VIRGIL HILL.
LISTEN HERE
World Championship Boxing on Twitter: @boxingpodcast
WORLD CHAMPIONSHIP BOXING IS BACK!! And in this episode, Logan Time Traveler and boxing expert, 1Silva, discuss ROY JONES JR. and 3 of his Greatest Performances.


LISTEN HERE
World Championship Boxing on Twitter: @fightingnetwork
FIGHT VIDEOS POSTED BELOW: More →